Training Options
Public classes across the USA

We offer regularly scheduled public classes all over the country. These are traditional classrooms where our instructors deliver classes to a group of attending students.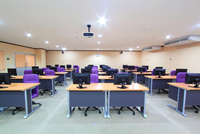 The classrooms are equipped with a computer for each student, projection system for our trainer and all you need to do is show up. Course materials are provided, coffee/tea and refreshments are complimentary but lunch is not included.
To view our public class schedule, please select a course from the menu and you can then view a list of cities offering this course.
We offer training in the following cities:
Private remote instruction

For the same price as attending a public class, you can have one of our instructors teach you privately. This is a live class simply taught remotely; our instructor in one location and you in another. We use applications such as Webex,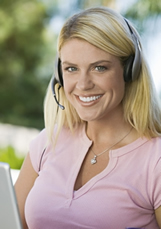 Gotomeeting and Adobe connect to create a virtual classroom. This provides the same functionality as a regular class. Namely you are able to view your instructor's desktop and talk to your instructor via a headset/mic (VOIP) that we provide, all in real time. Naturally there are times when your instructor needs to view your desktop to assist you and this can be done only with your permission.


The dates and even times of the class are flexible based on your request and availability of our instructors. Typically we need just 1 week's notice to schedule an instructor for a private remote class
Please click here or call us on 800 278 7876 if you would like a demonstration or more information
On-site Training
We can deliver a customized on-site class at your offices - anywhere.
Pricing is discounted based on the number of students attending.
As you are providing the venue, it is much more cost effective to have our trainer come to you.
We typically require 3 week's notice to schedule our trainers.
Please click here or call us on 800 278 7876 if you would like a quote or more information.